Description
Compatible Models

For iPad Air 4/5 10.9 inch 2020/2022

Material

Silicone+PC, TPU+PC or PU+TPU

1. Add detachable shoulder strap

2. Adjustable hand strap or non-adjustable leather hand strap

For iPad Mini

mini 1/2/3 7.9″

mini 4/5 7.9″

mini 6 8.3″ 2021

For iPad Air

air 1 9.7″(2013) air 2 9.7″(2014)

air 3 10.5″(2019) air 4/5 10.9″(2020/2022)

For iPad

5th/ 6th Gen 9.7″(2017/2018)

7th 8th 9th Gen 10.2″(2018/2020/2021)

For iPad Pro

Pro 9.7(2016) Pro 10.5 (2017)

Pro 11 (2018/2020/2021)

Pro 12.9 (2015)

Pro 12.9(2018/2020/2021)

For Samsung Galaxy Tab A

Tab A 8.0 (2019) T290/T295

Tab A 10.1(2019) T510/T515

TAB A 10.1 T580

Tab A7 10.4 T505/T500

Tab A7 lite 8.7(2021)T220/T225C

Tab A8 10.5 (2022)

For Samsung Galaxy Tab S

Tab S3 9.3″ T820 /T825 Tab S5E10.5″ T720/725C

Tab S6 lite 10.4″P610/615 Tab S7 11″T870/T875/T876B

Tab S7+ 12.4″T970/T975/T976B

Tab S7 FE 12.4″ (2021)T730/T736B

Tab S8 11″(2022) X700/706

Tab S8+ 12.4″ (2022)X800/X806

Tab S8 Ultra 14.6″ (2022)X900/X906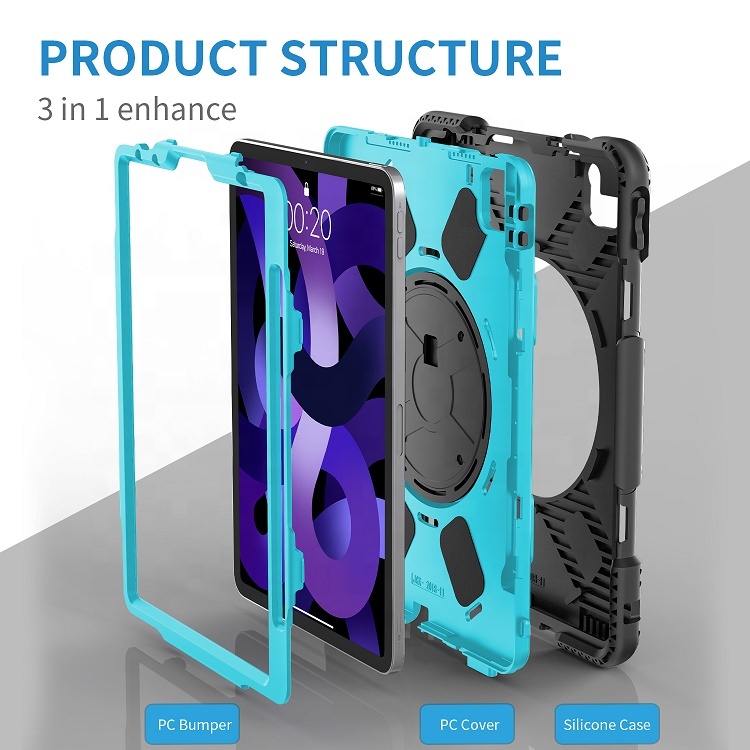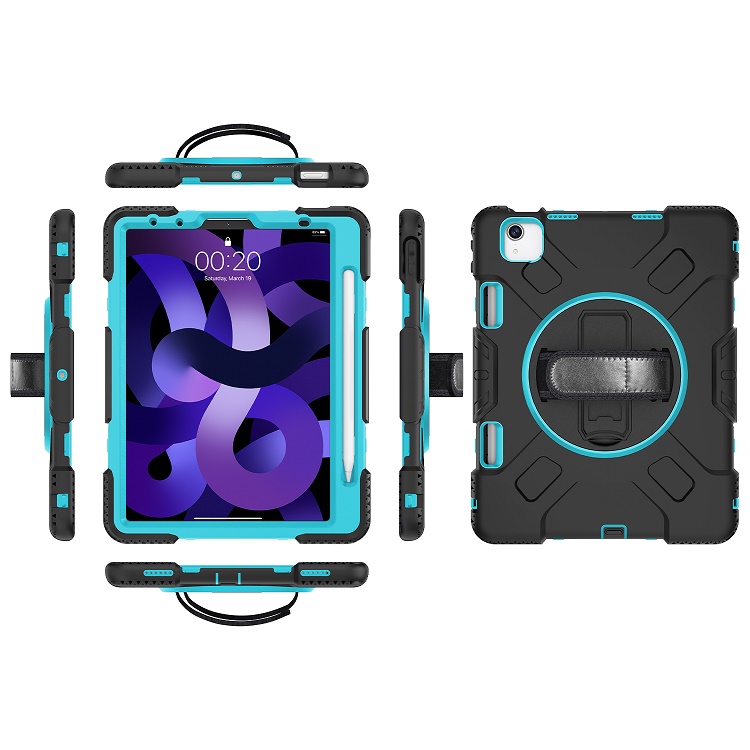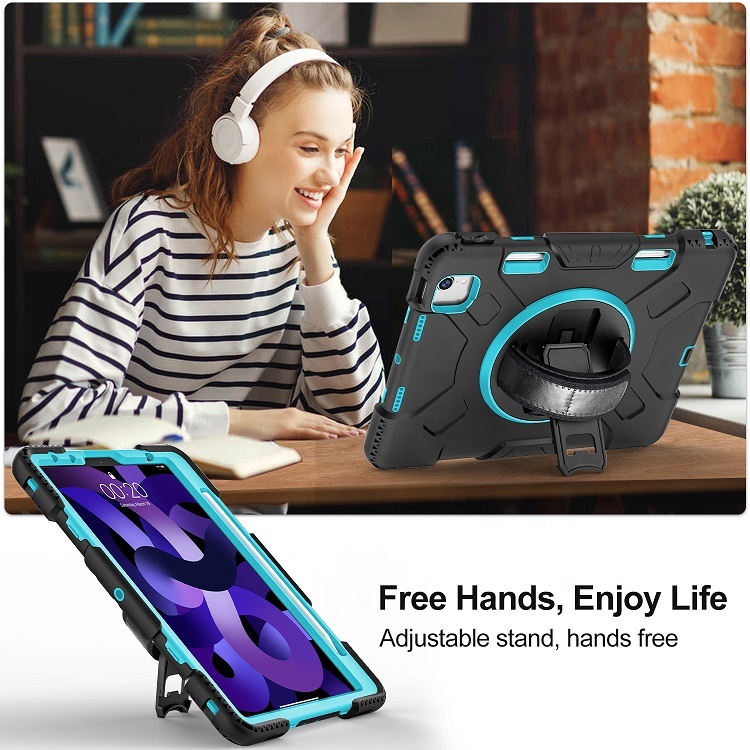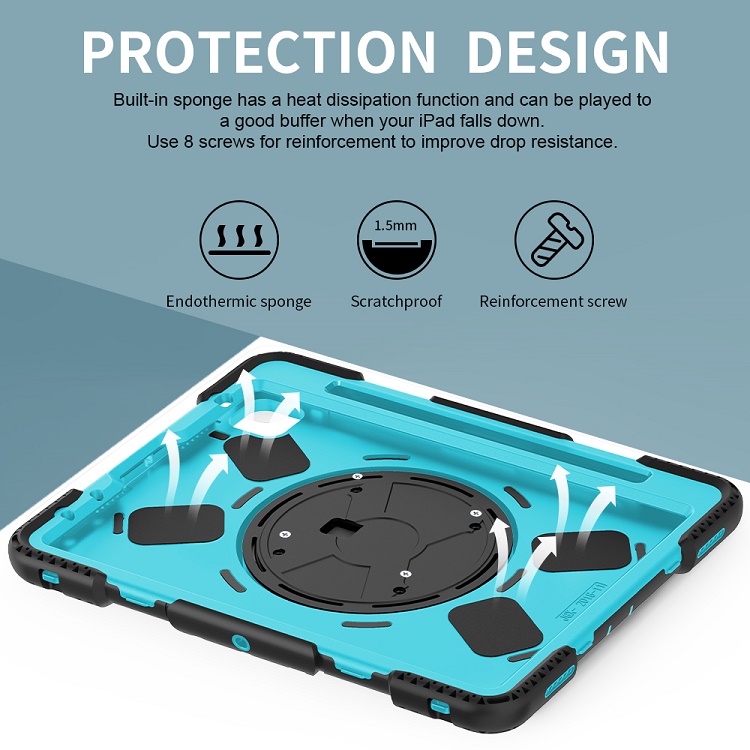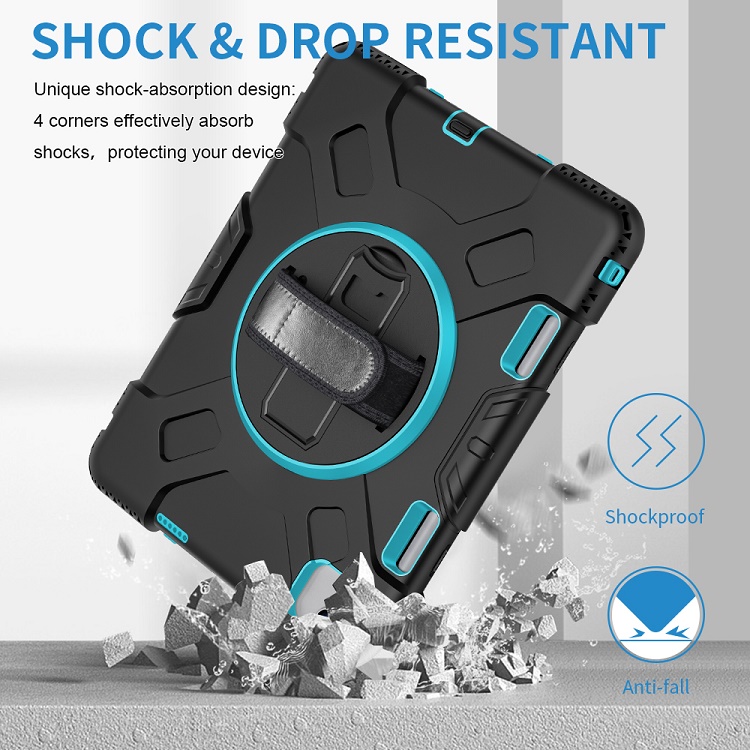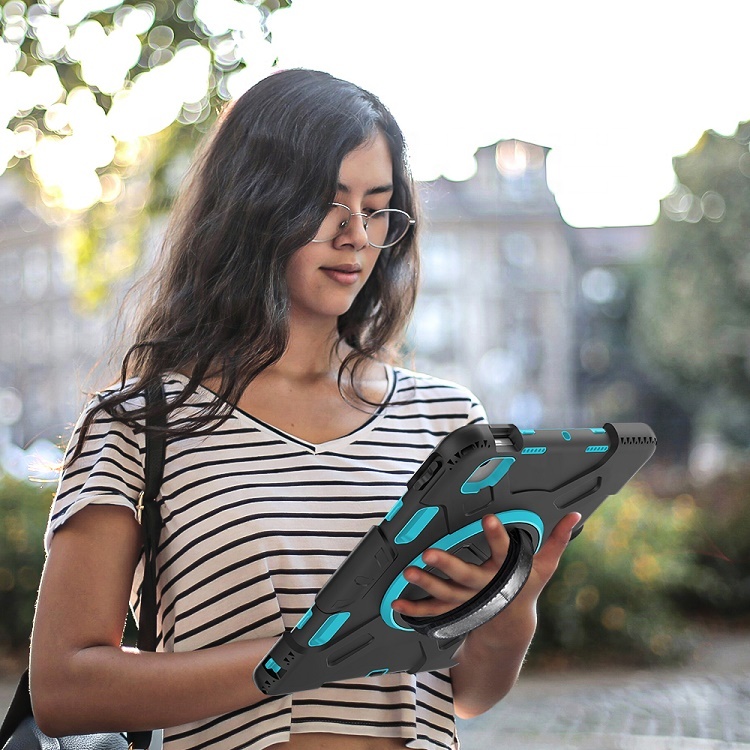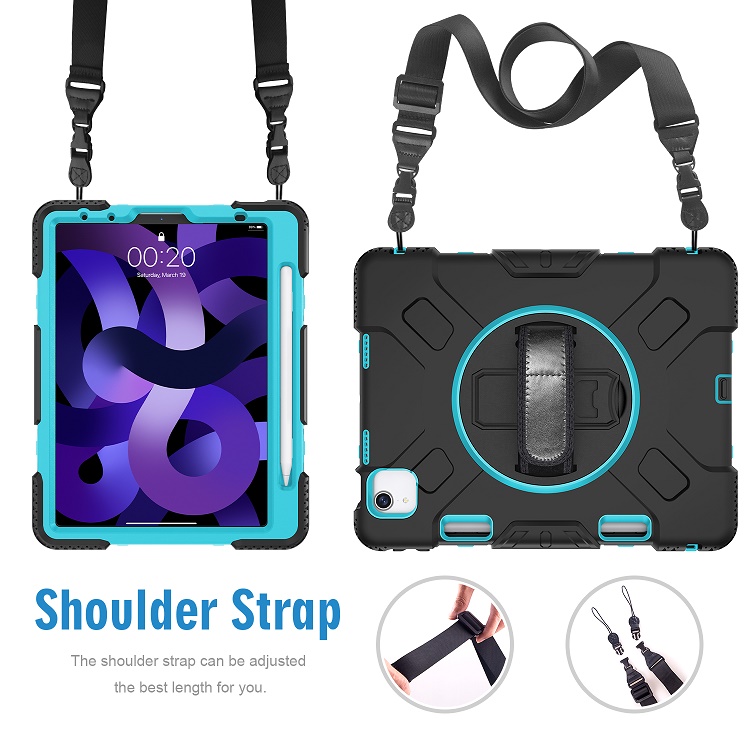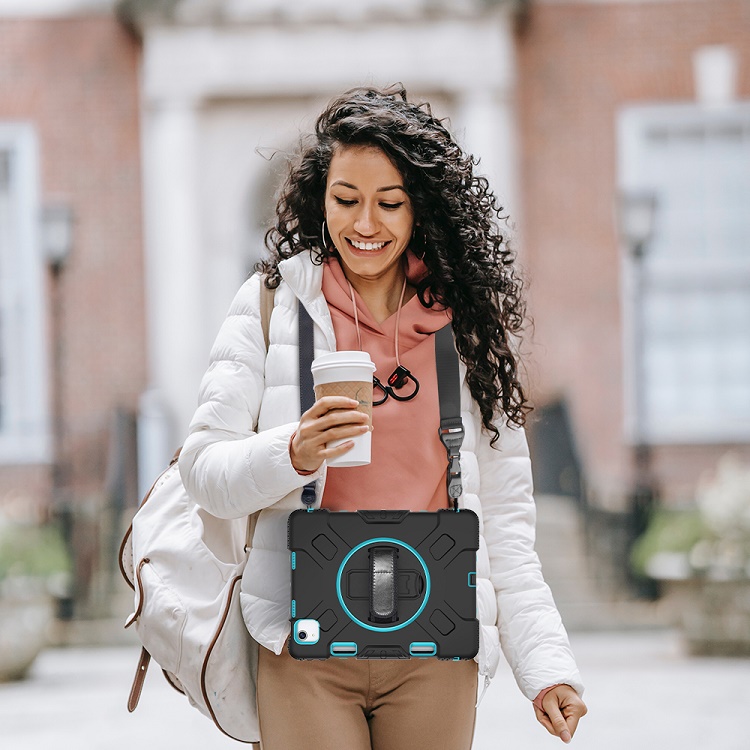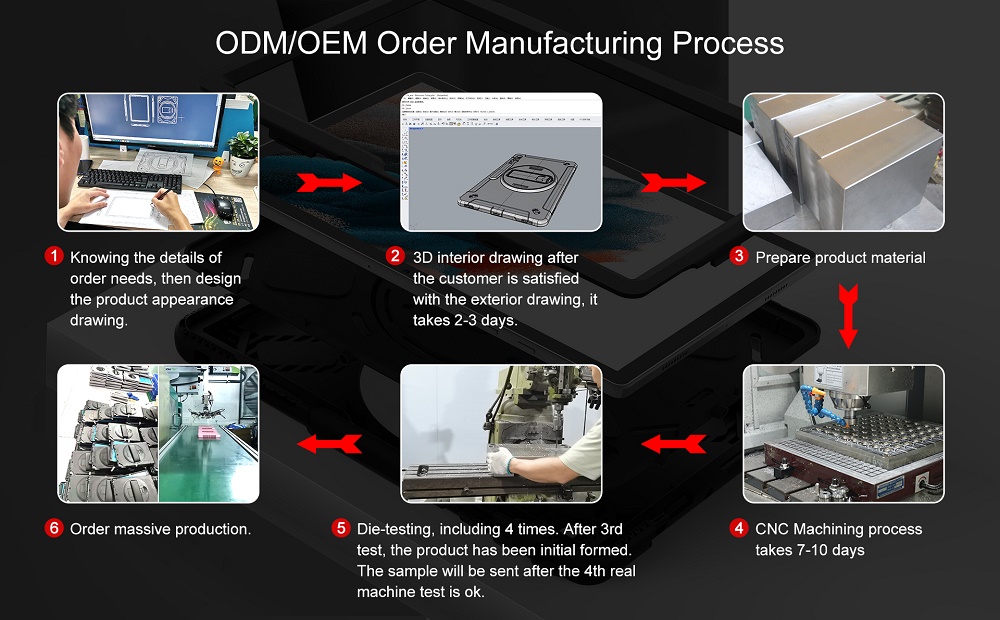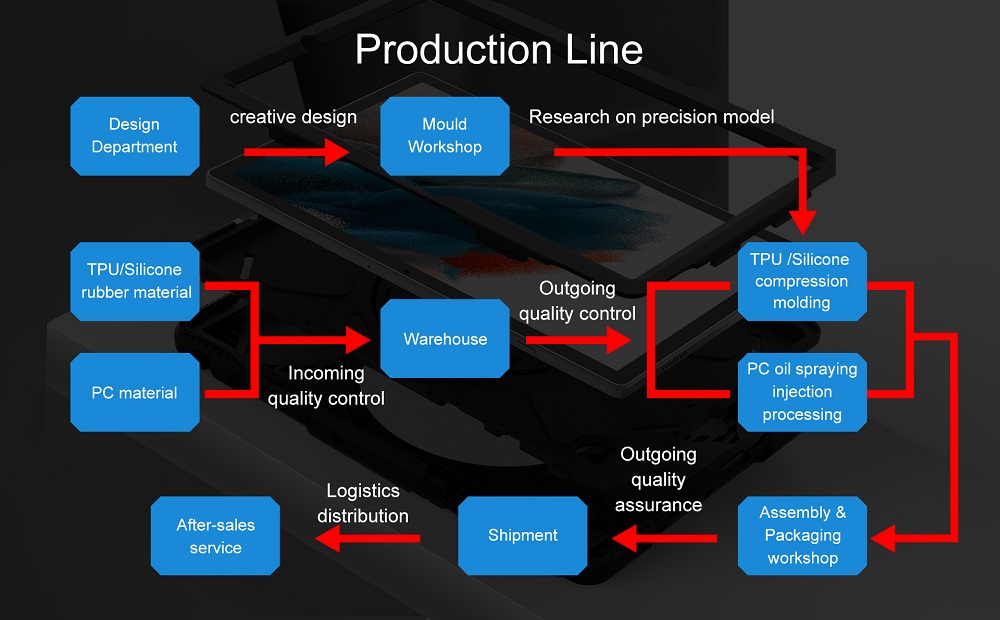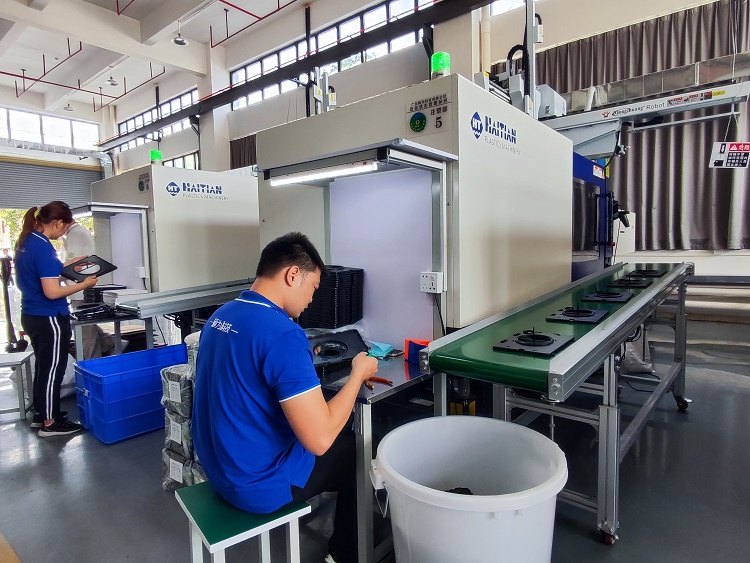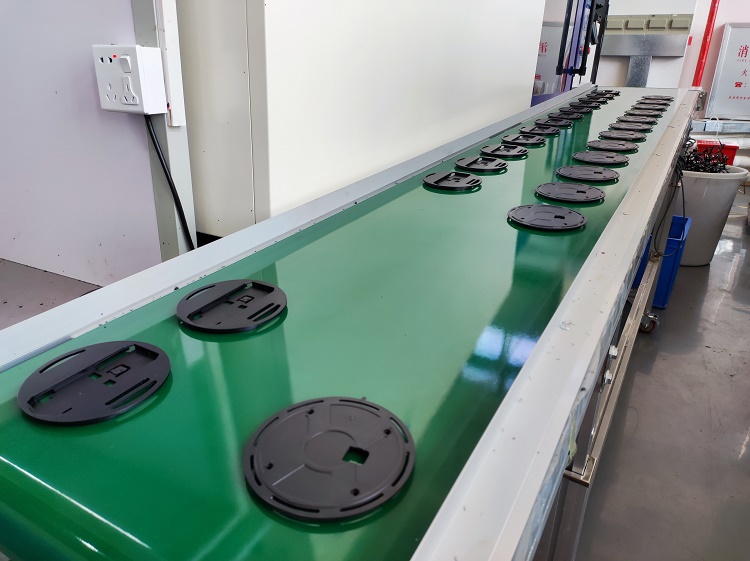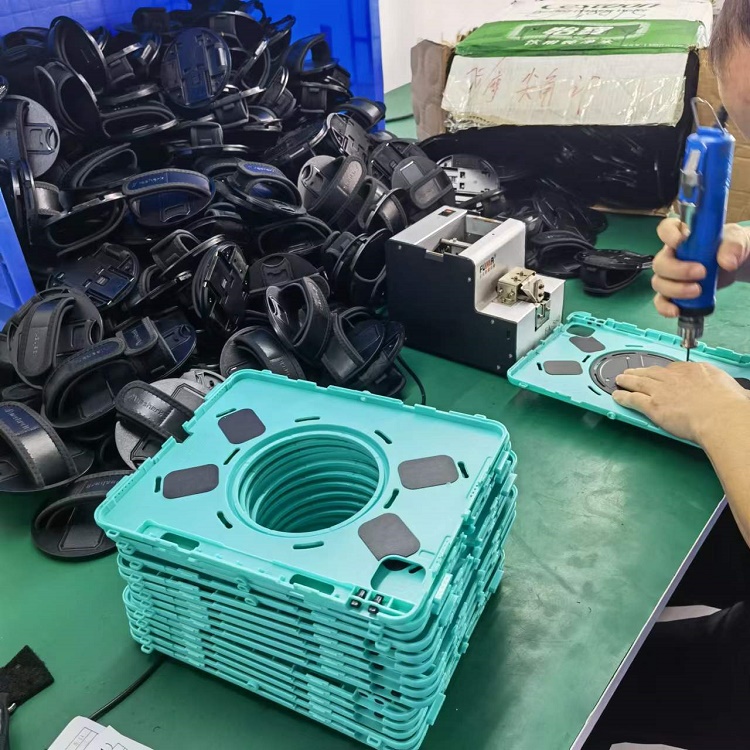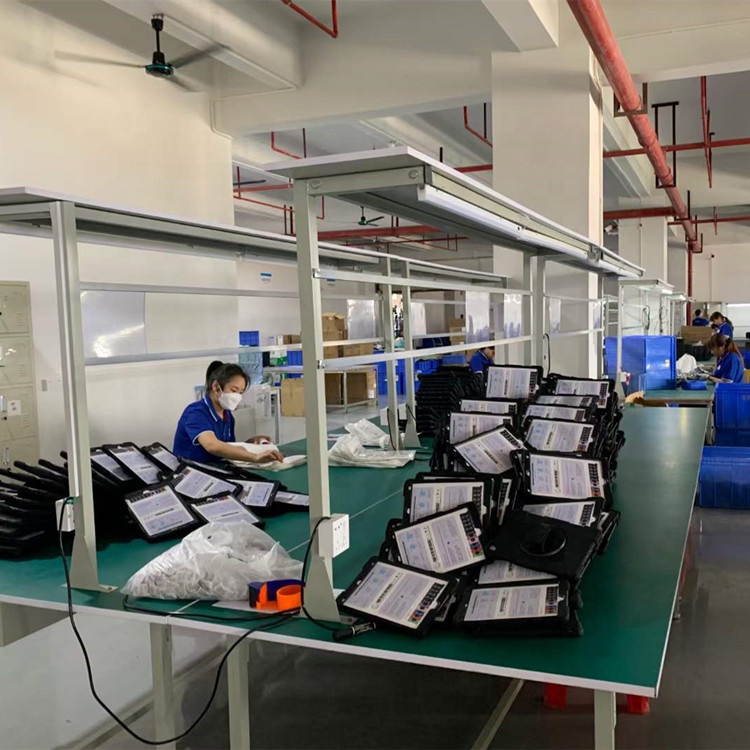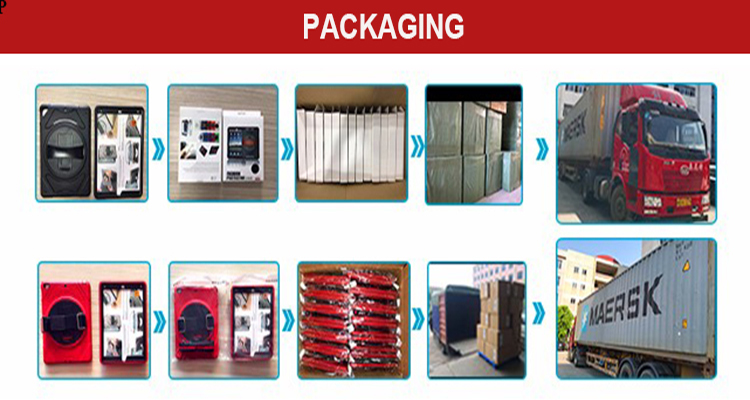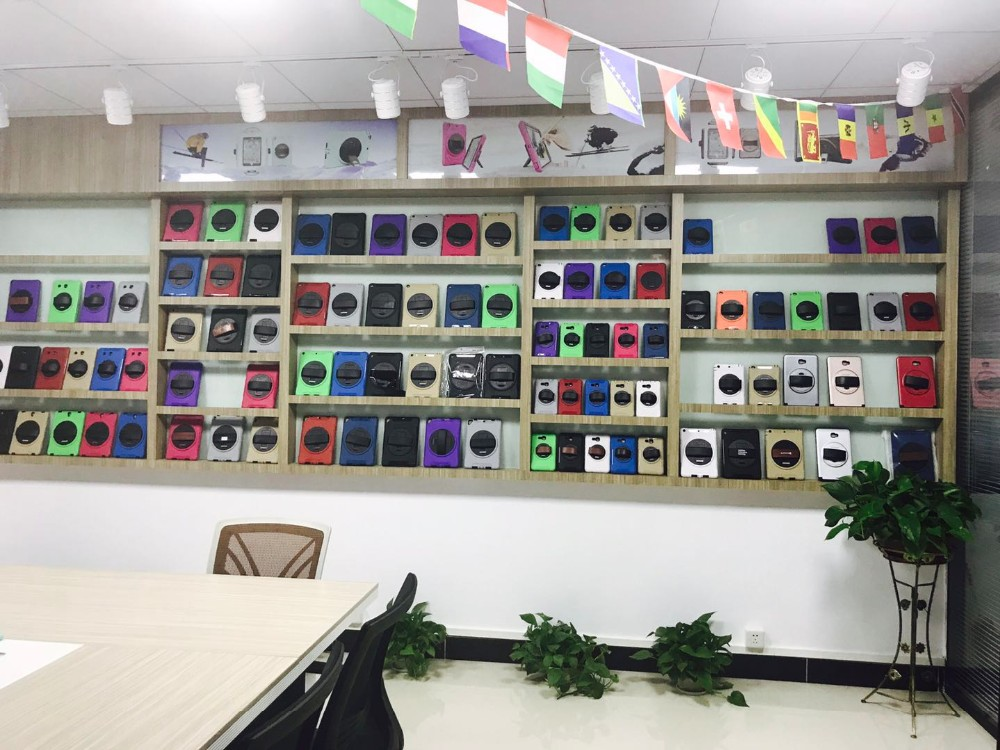 Guangdong Shuowei Technology Co., Ltd. has its owned brand—-Miesherk. Shuowei company is located in Dongguan, a manufacturer with 10 years' producing experience of heavy duty rugged shockproof tablet case and cell phone accessories, covered more than 5000 m2, and its own R&D team over 10 people.
The company is specializing in producing shockproof, anti drop&dust resistant tablet case and cell phone cases with high quality, stylish, and personalized features, and support Amazon FBA services. The tablet cases we made has the most appearance patents in the industry, and others certificates & reports, such as SGS /REACH /MIL-STD810 /ROHS etc.
If you have any ideas, please freely contact us, let's make it into reality. We would like to be your supporter, but also to be your friends.