Our reliance on electronic devices has only grown over time as they help us navigate through various tasks effortlessly. However, it is critical to ensure their protection against bumps or falls that can cause irreparable damage. Heavy-duty armor rugged tablet cases serve as uncompromising guardians in situations like these – they offer sturdiness aided by impact-resistant technologies like dual-layered polycarbonate shells and silicone covers, among others! This article describes how you can benefit from implementing one such case designed for your iPad mini 5!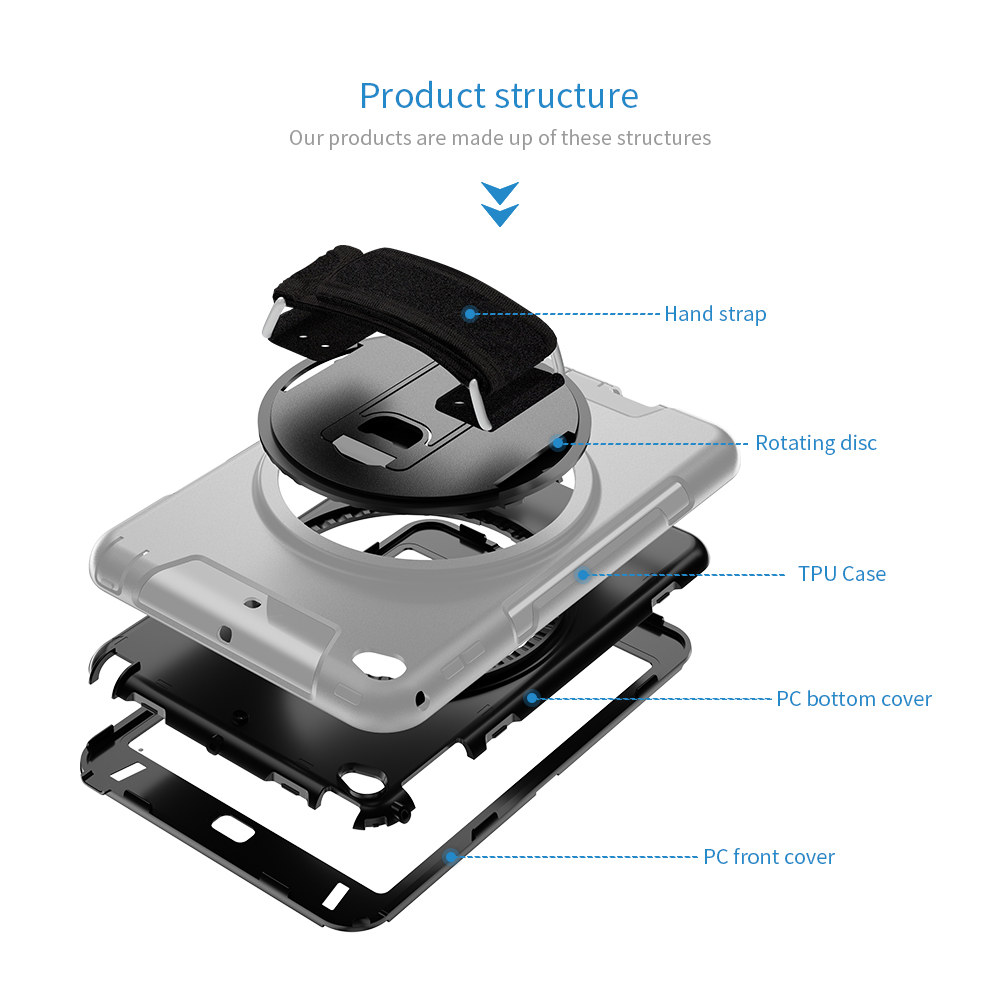 1. Military-Grade Protection
What sets heavy-duty armor rugged tablet cases apart is their exceptional ability to provide military-grade protection. Meeting or exceeding rigorous military standards, these cases are specifically designed to effectively safeguard your iPad mini 5 where it is demanded most. Going through strenuous tests further strengthens these cases' construction, ensuring unparalleled quality and reliable defense for your device in any environment.
The case offers military-grade protection, rendering it capable of enduring rough conditions like shocks, impacts, and vibrations. It envelops your device in a secure shield, defending it from mishaps like accidental slippages or collisions. By employing a heavy-duty armor rugged tablet case, you can keep your iPad mini 5 is guarded against the unforeseen.
2. Waterproof and Shockproof Capabilities
With heavy-duty armor rugged tablet cases, you can relish the substantial benefit of their waterproof and shockproof capabilities. These cases are designed using sophisticated materials and techniques that allow them to resist water and shocks. As a result, you can employ your iPad mini 5 confidently across various scenarios, including outdoor escapades, without any fear of water damage or unexpected impact.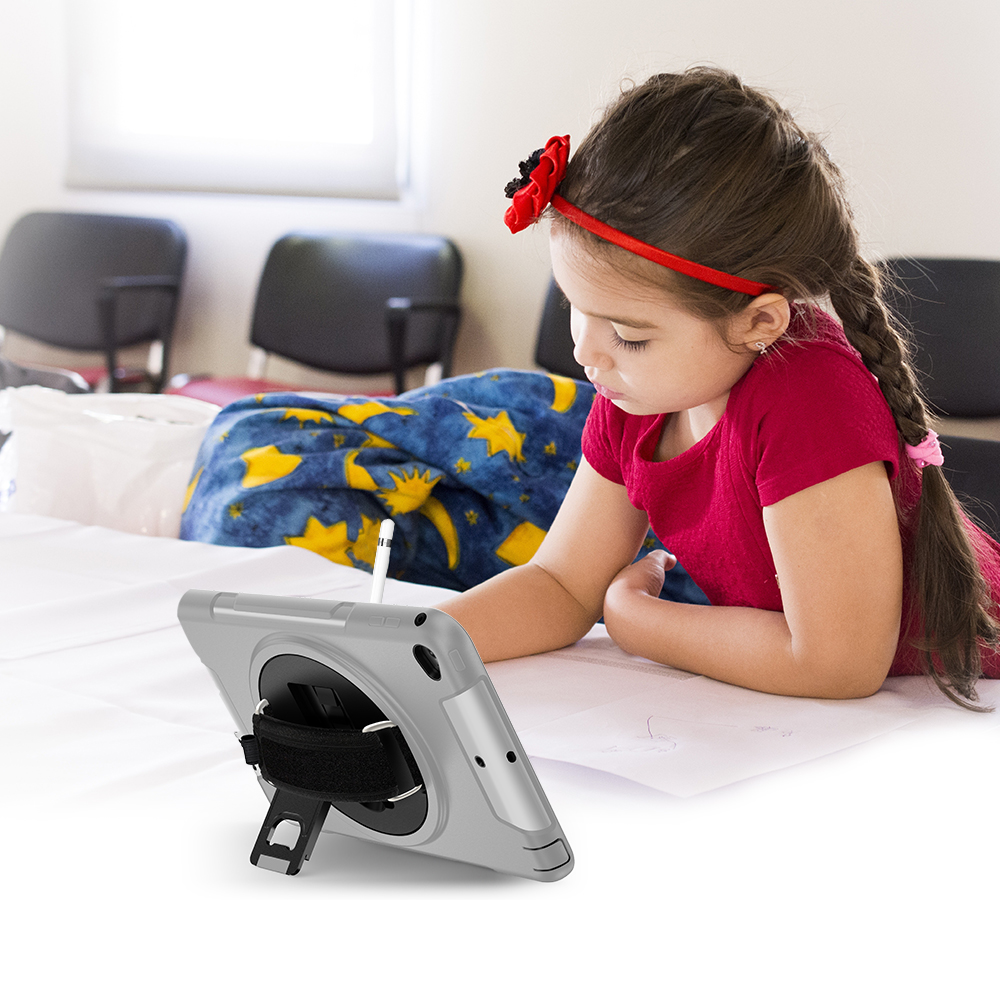 The degree of protection offered by your device's waterproof functionality is crucial in maintaining its longevity even when it encounters water spills or splashes due to various circumstances like rainy weather. This effectiveness enhances your iPad Mini 5 possibilities, and allows you a comfortable experience with worry-free use in damp surroundings. Alongside these features comes its outstanding capacity for shock resistance as it precisely absorbs and diffuses forces from incidental impacts and drops, creating the minimal possibility of internal damage.
3. Built-in Rotating Kickstand
One remarkable aspect of durable, heavy-duty armor tablet cases is their incorporation of a built-in rotating kickstand into their design features that offer improved functionality and versatility during iPad mini 5 usage. The inclusion of such adds convenience by allowing users comfort. At the same time, they watch films and get immersed in engaging presentations with ease through different angles adjustments, enabling comfortable viewing experiences readily accessible anywhere! In addition to this advantage comes hands-free typing capability, which helps jot down those important notes effortlessly without having to withdraw the device as well. With its rotational capabilities, switching between portrait and landscape orientations is seamless without ever needing to remove the case – giving you added flexibility and ease for all activities from cooking, working on group projects, or joining video conference calls.
So, Don't let anything hinder your daily routine by utilizing a heavy-duty armor rugged tablet case to confidently carry your iPad mini 5.
Why Choose Us?
Guangdong Shuowei Technology Co., Ltd. is a professional factory specializing in plastic mold opening customization and 3C electronic injection molding products production. We have a complete and scientific quality management system with more than 200 employees, 26 first-class designs, and development teams, and 34 management personnel. We are a one-stop comprehensive service provider from R&D, mold opening to production.